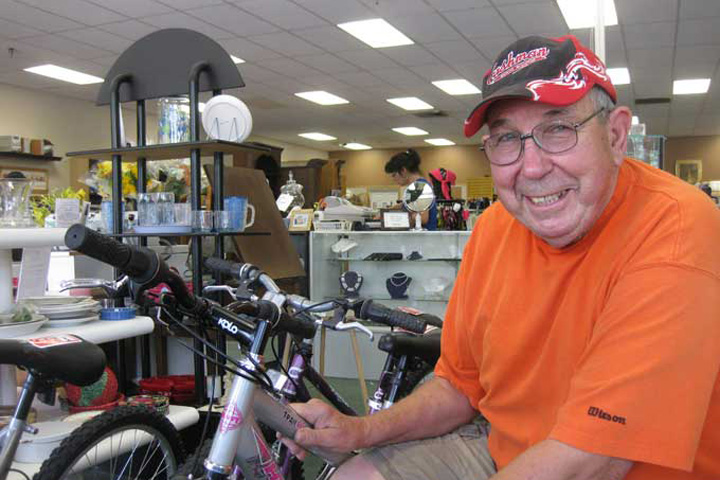 Nu2u Resale Shop relies heavily on volunteer support.
Volunteering at Nu2u has been described as positive, worthwhile and satisfying.
"What this agency is doing is so worthwhile. I saw people were treated with dignity, and I was impressed."—Vernadean Sweat of Tinley Park, a member of our board of directors and the TWC Ambassador Committee.

"… go home feeling proud that I helped feed 80 families that day."—Ed Hill of Midlothian, food pantry volunteer

"… get satisfaction out of the work I do because I know I'm helping an organization that helps so many people in so many different ways."—Jean Milligan of Posen, Nu2u volunteer
Ready to pitch in?
Would you like to be a volunteer at Nu2u? Help keep our resale shop running by sorting donated items, organizing merchandise and providing excellent customer service. Not sure what you'd like to do, but you know you want to help? Do you have a special skill or interest you'd like to share with us? We have special projects for which we'd love outside expertise. Just pick a date and time that works for you and call Cathy T. at 708-633-5040, ext. 7221.
Community Service Hours
If you are a student over the age of 16, click here to volunteer for Community Service.