Nu2u will deliver to your home for a small fee if you live within the TWC service area.
Call 708-633-9180, ext. 7217 for information.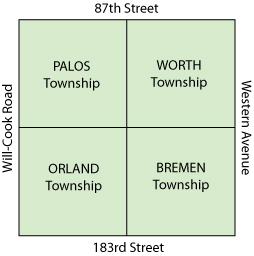 Our service area does not include the Mt. Greenwood neighborhood in Worth Township, because it is a part of the City of Chicago.
[TWC Homepage]    [Nu2u Homepage]


Nu2u is the resale shop of Together We Cope. Every purchase made at Nu2u helps Together We Cope assist neighbors in need in four townships bounded by 87th street on the north to 183rd Street on the South, and between Will-Cook Road (County Line Road) on the west and Western Avenue on the east. Residents of this area (excluding the Mt. Greenwood neighborhood) are eligible for assistance from Together We Cope.