Pickups
At no charge, we will pick up used furniture,
We pick up from first floor or garage level only,
Our drivers inspect donated items and will refuse any that do not meet our standards,
Donations are tax-deductible to the extent allowed by law.
Deliveries
Nu2u can deliver to first-floor homes or garages within the Together We Cope service area.
A small fee is required.
Fees begin at $25 and go higher depending upon location (based on the distance from our store).
Call 708-633-9180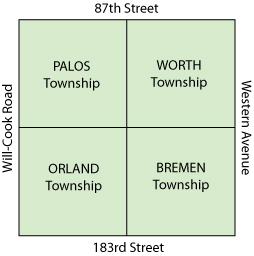 Nu2u deliveries cannot be made to the Mt. Greenwood neighborhood in Worth Township, because it is a part of the City of Chicago.
[TWC Homepage] [Nu2u Homepage]


Nu2u is the resale shop of Together We Cope. Every purchase made at Nu2u helps Together We Cope assist neighbors in need in four townships bounded by 87th street on the north to 183rd Street on the South, and between Will-Cook Road (County Line Road) on the west and Western Avenue on the east. Residents of this area (excluding the Mt. Greenwood neighborhood) are eligible for assistance from Together We Cope.