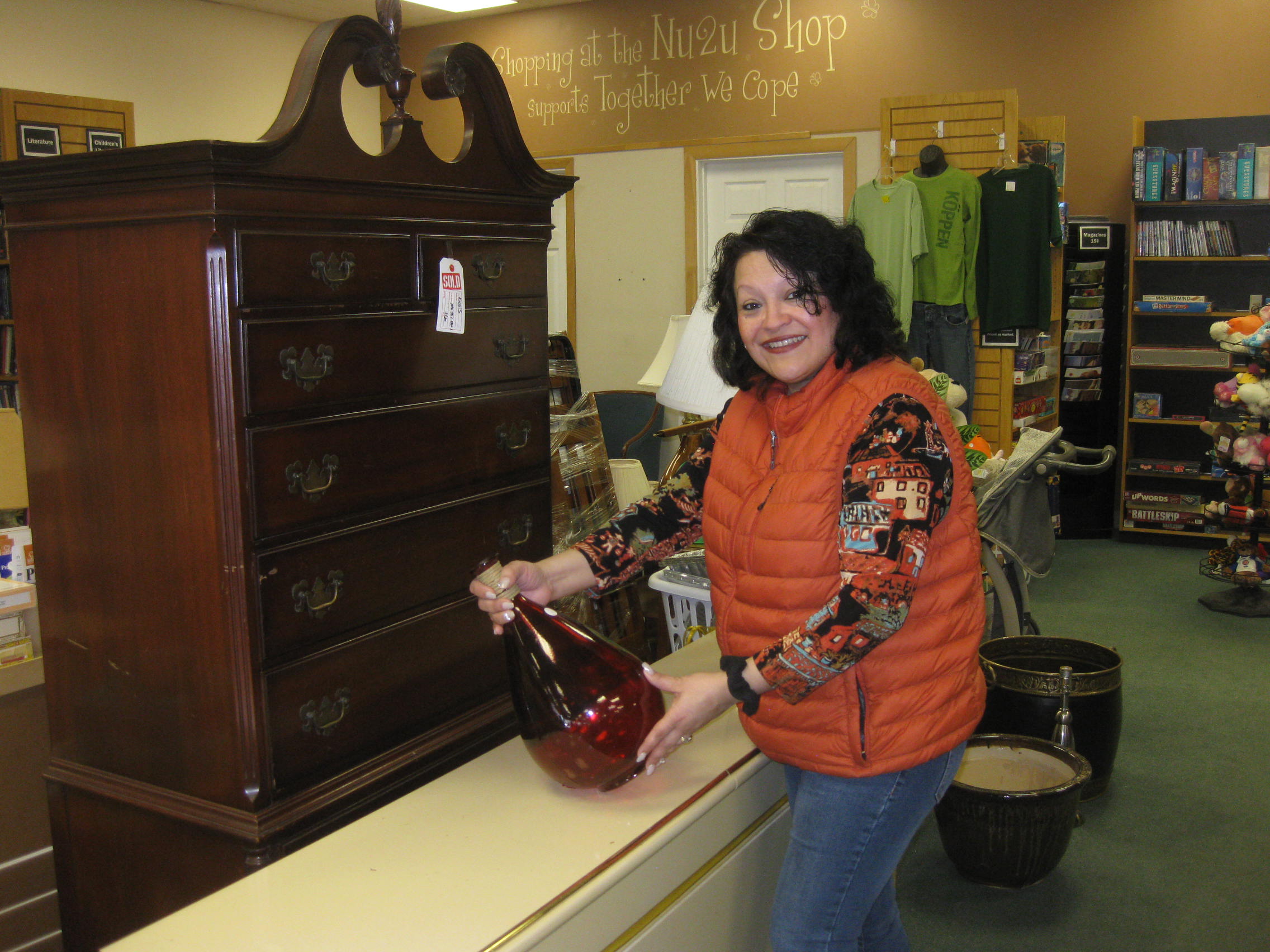 We add additional home decor pieces to our sales floor each day. Take advantage of the Nu2u 50% everyday discount. Don't overlook our Friday Seniors discount. We are in downtown Tinley Park at 17010 Oak Park Ave. Buy vases, planters, jewelry boxes, knick-knacks, craft supplies, candle sticks, etc. at bargain basement prices. We offer home decor in the colors that will finish up your special look. Click here to see our Barbie Dolls. We usually have collectible plates and figurines to satisfy your inner collector. Collectible series memorialize the greats like Gone with the Wind, Marylin Monroe, the Beatles, Norman Rockwell, baseball Hall-of-Famers and the like. Everything imaginable to add to your home decor comes through Nu2u sooner or later.
You can't beat our prices. The Nu2u everyday 50% discount cuts the prices in half at checkout time.
All of our proceeds are used by Together We Cope to help local families experiencing a temporary crisis. The money you spend at Nu2u might be used to help a senior whose furnace needs repair or a family whose breadwinner missed a paycheck due to an unexpected illness or injury.
[Together We Cope homepage]    [Nu2u homepage]


Nu2u is the resale shop of Together We Cope. Every purchase made at Nu2u helps Together We Cope assist neighbors in need in four townships bounded by 87th street on the north to 183rd Street on the South, and between Will-Cook Road (County Line Road) on the west and Western Avenue on the east. Residents of this area (excluding the Mt. Greenwood neighborhood) are eligible for assistance from Together We Cope.