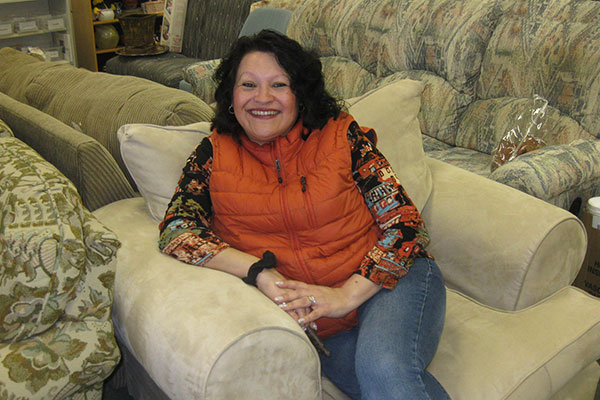 Going away to school? Moving into your own apartment? Spend less on clean, gently-used furniture at Nu2u Resale Shop. We discount everything by at least 50%. We have all kinds, depending on which day you visit. The store is open Monday through Saturday for your convenience. After you shop everywhere else, visit Nu2u, on Oak Park Ave, in downtown Tinley Park. Stop in to see if our furniture and our pricing is right for you. You will love the prices.
We reduce all prices by 50% at checkout time. Used furniture prices are often reduced by 75%.
Nu2u is the resale shop of Together We Cope. Together We Cope helps people through crisis using the proceeds from Nu2u. Your purchase at Nu2u may help pay for an unexpected medical bill, a prescription, or to provide interview clothes for a recently unemployed person.
Take advantage of daily bargains while helping families in need.